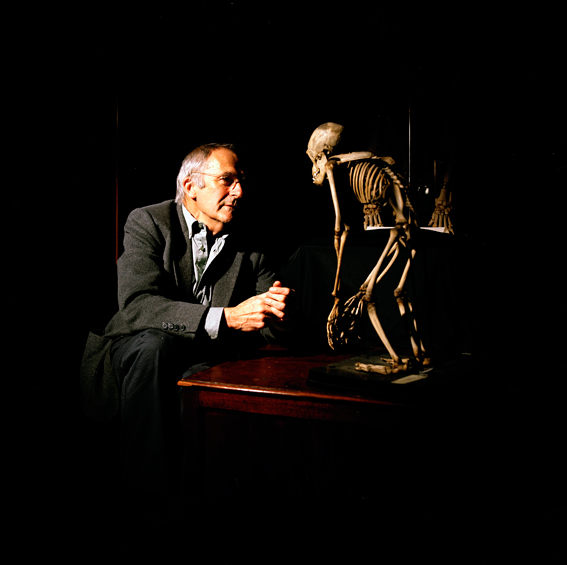 Tom Pope was commissioned by the National Photographic Portrait Commission to photograph Professor Steve Jones. Jones is a professor of genetics and head of the Department of Genetics, Evolution and Environment at University College London.
The resulting image sees Jones in conversation with the skeleton of a primate. Combining the absurdist nature of Pope's photographic practice with science's quest for knowledge of the past and the future.
The photograph resides in the collections for the National Portrait Gallery and the National Museum of Wales. It was awarded photograph of the month at The National Portrait Gallery April 2010.