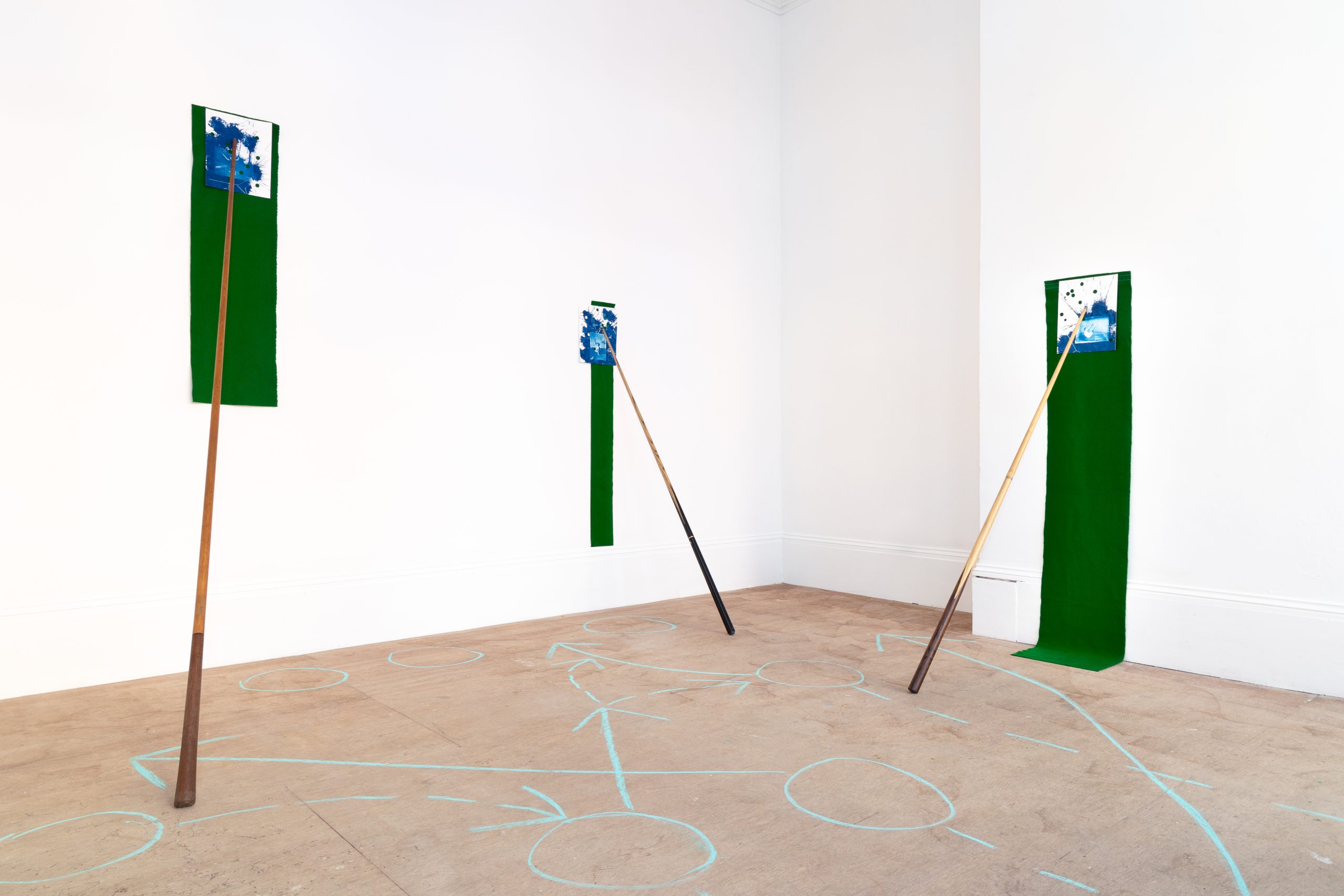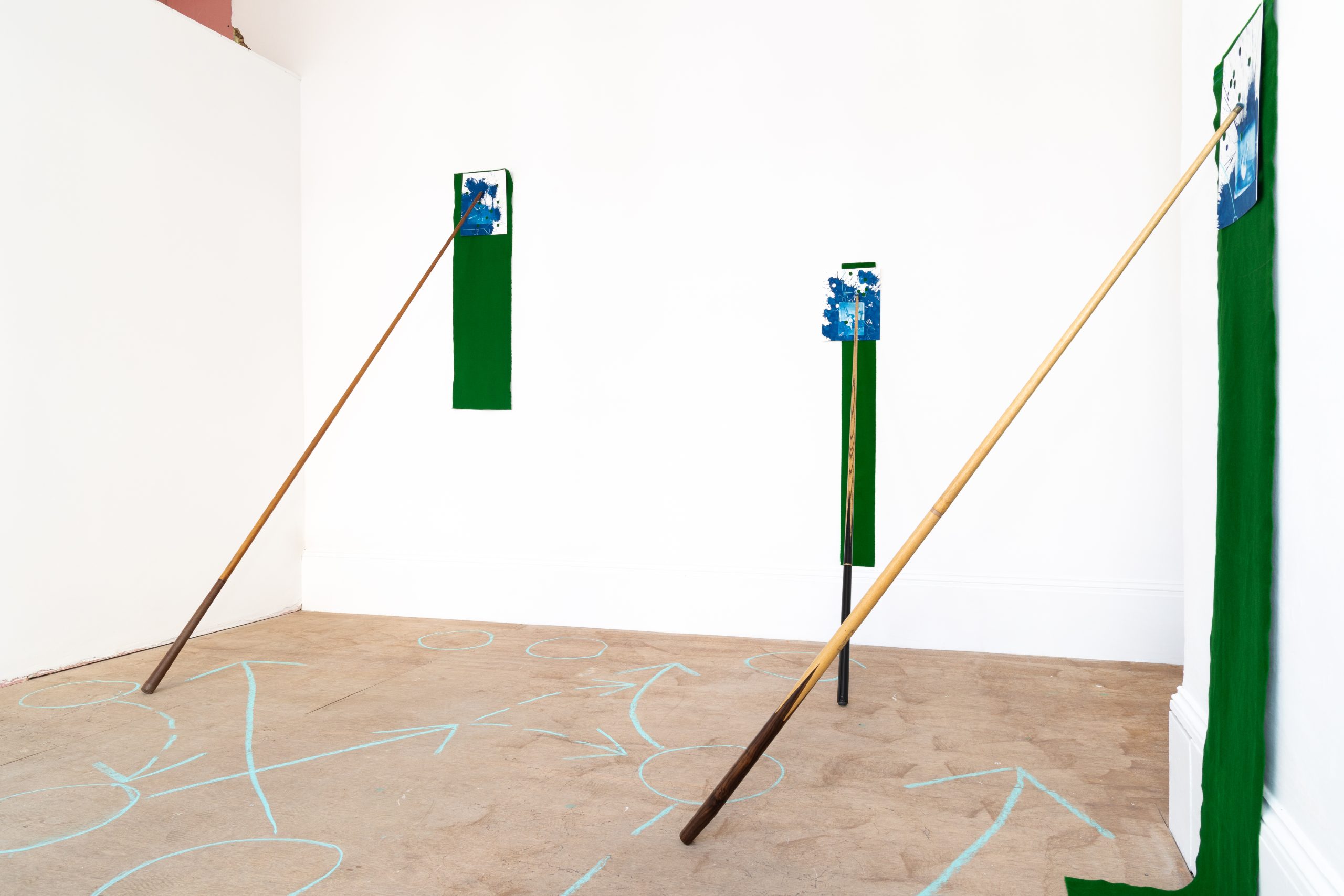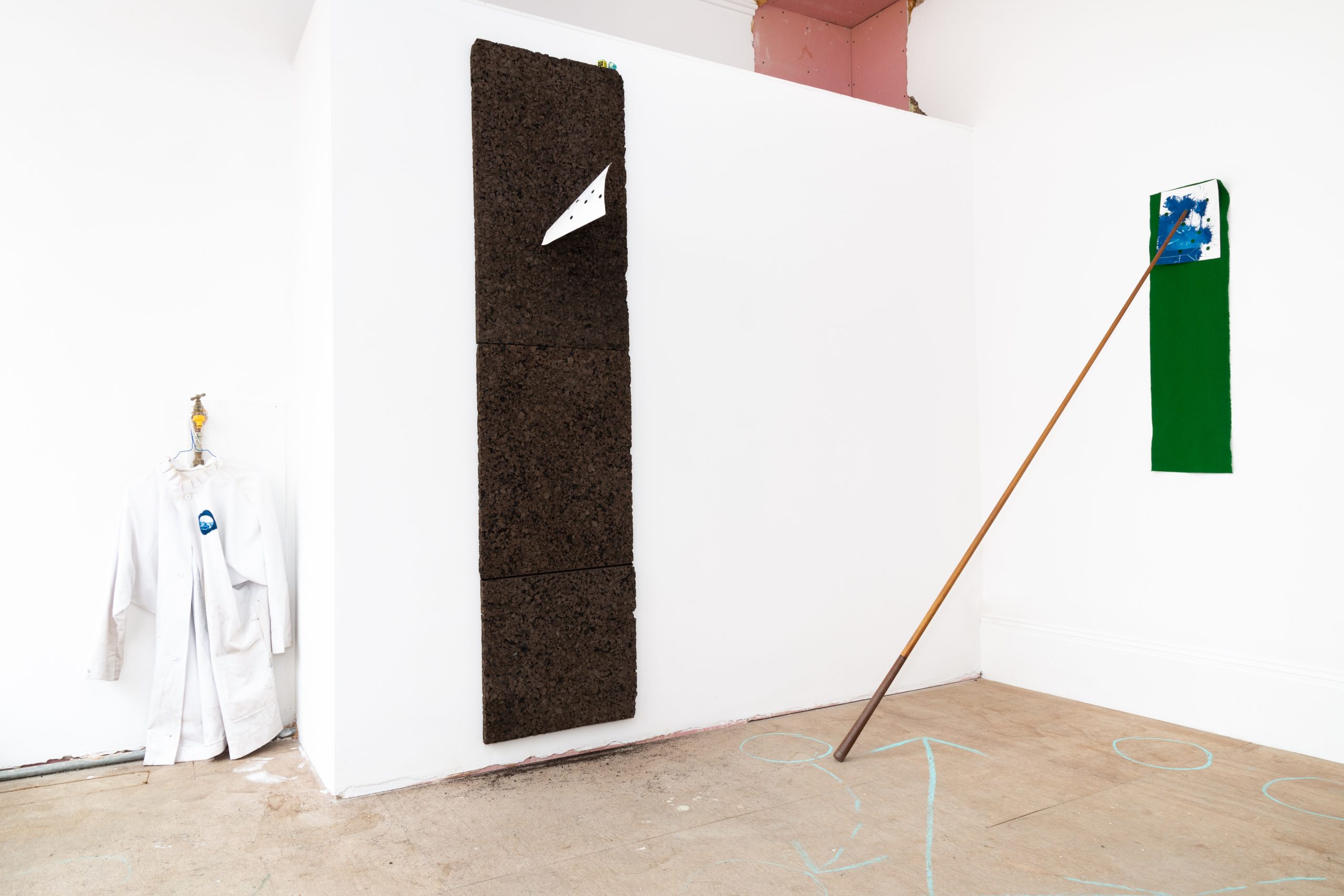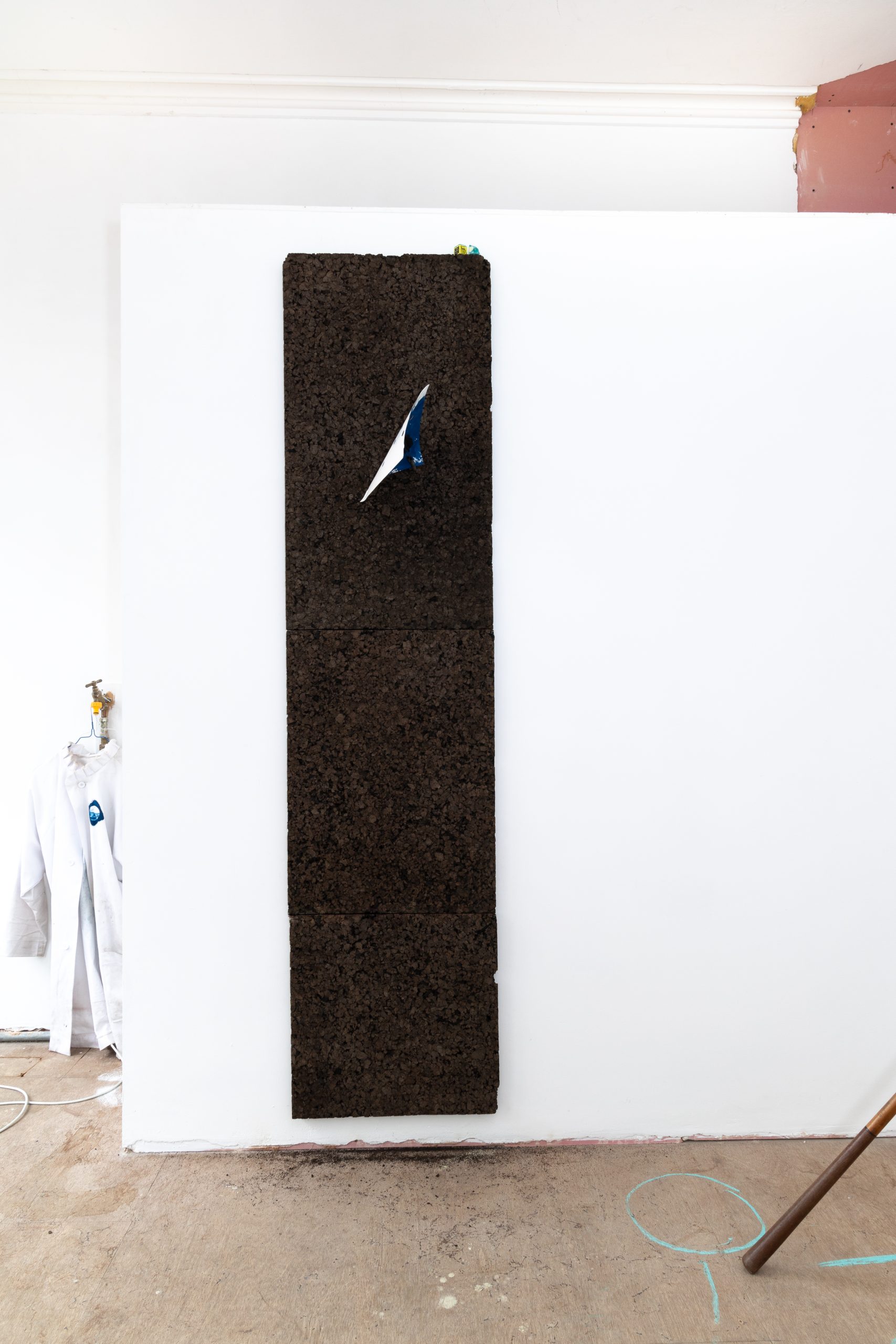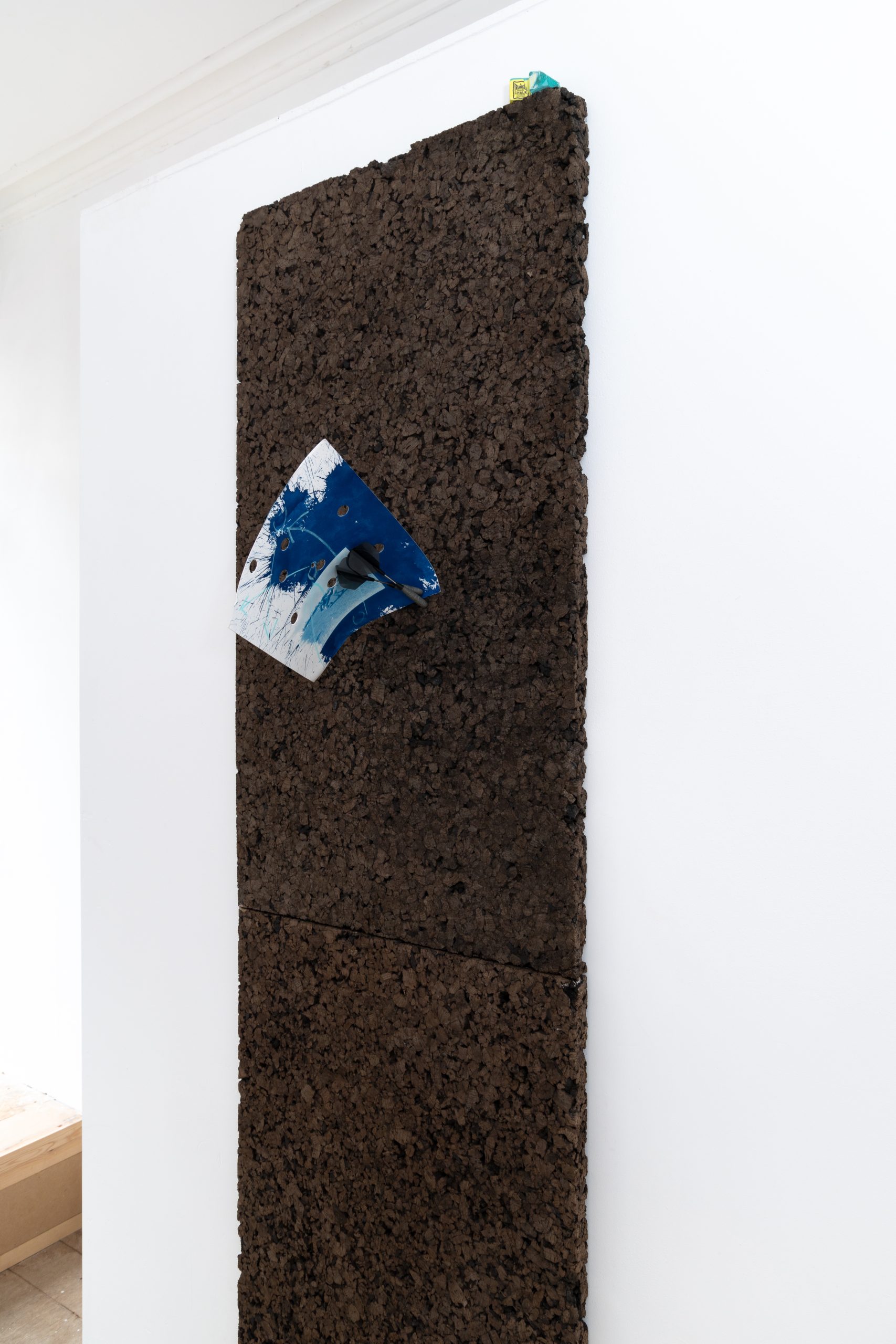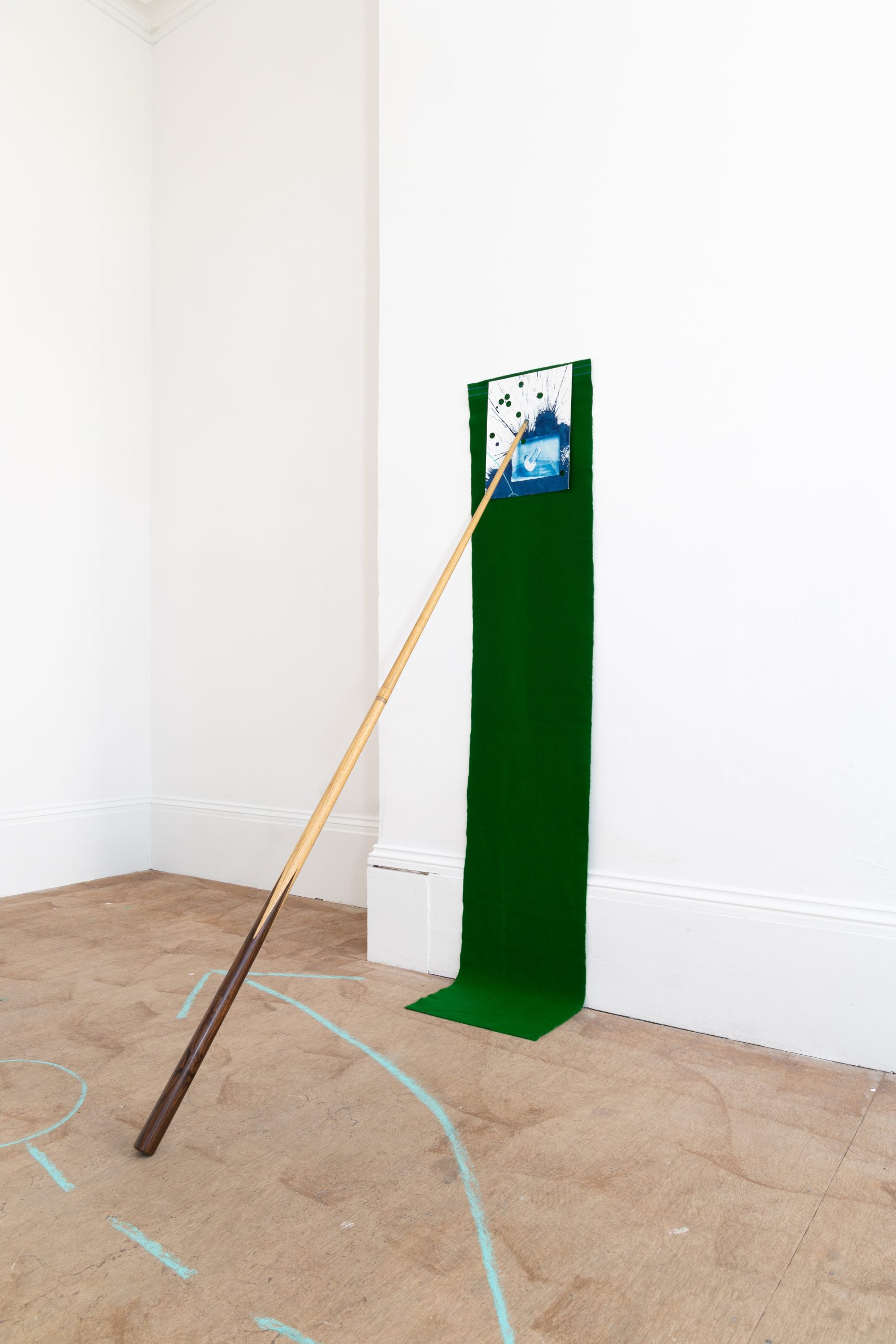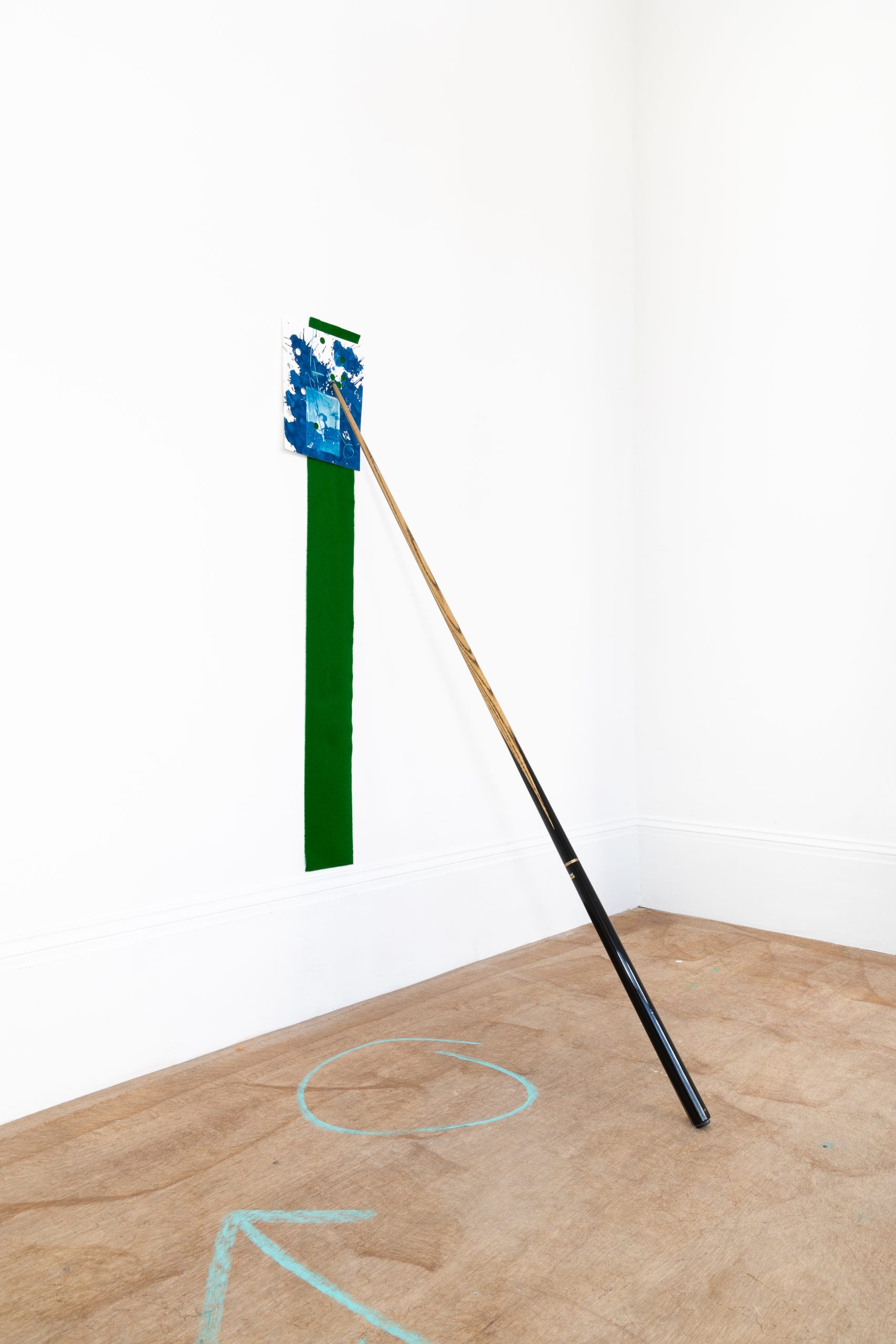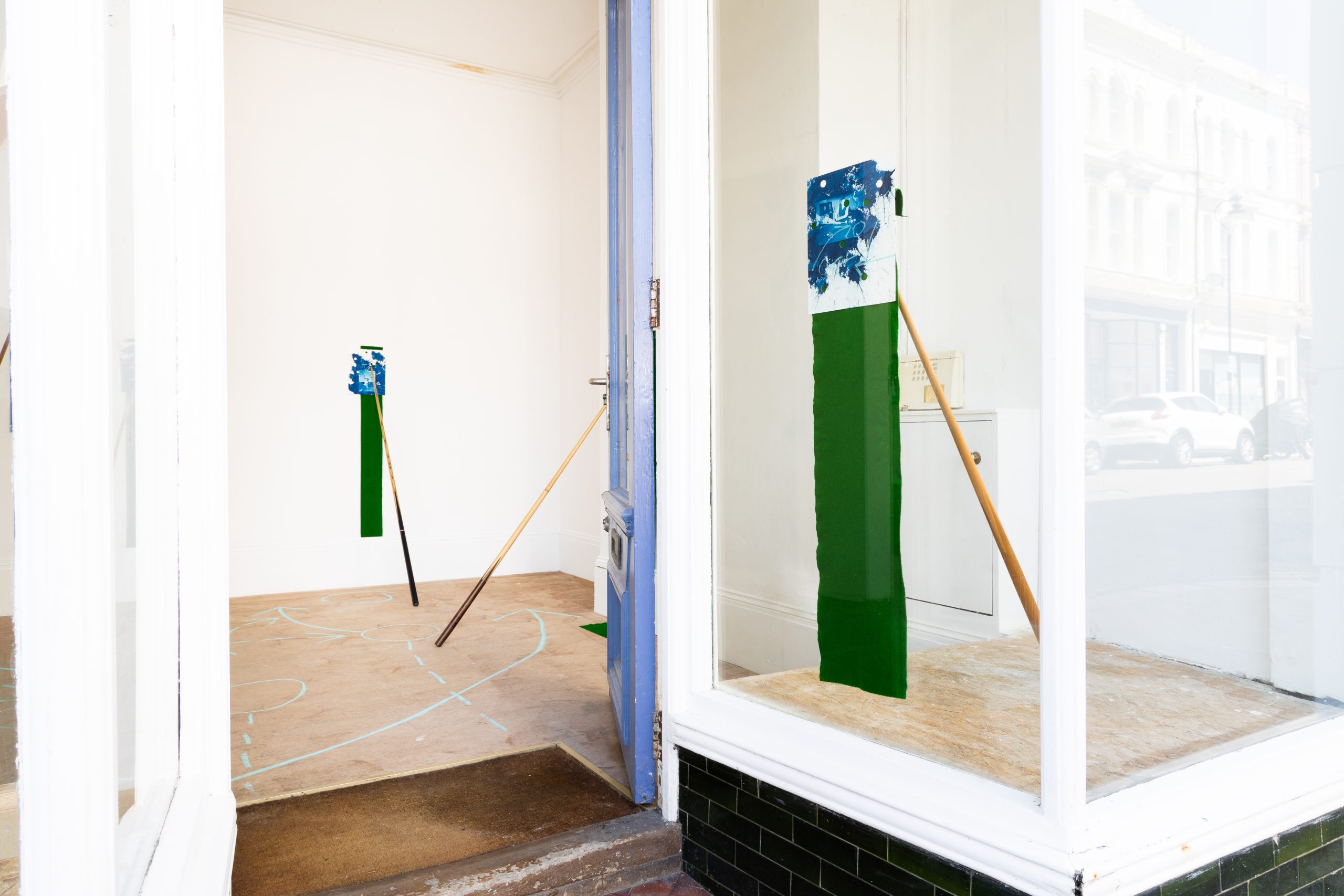 The works in Carreau are the result of playing various games; from a game played privately by Pope to coat the paper with cyanotype solution, to the traces of pétanque games played by Pope and friends, to the set-plays chalked onto the prints, to acquired glass plate negatives. Games such as pétanque, snooker, rugby and football along with invented games are layered. The language, gestures and rules of each game are simultaneously broken down and rearranged to form new arenas for play that embody fun, playfulness, chance, community, and competition.
At the opening of Carreau Pope performed a new work where the audience participated in attempting to hang a photograph by throwing a dart to pin the photograph to the wall as it falls.
The use of green baize, snooker chalk and snooker cues directly reference pope's love of snooker, which he played at the local working man's club and the local snooker hall in Bristol and his current participation in the Hastings and Bexhill bar billiards league.
Listen to an interview between Colden Drystone and Tom Pope. We speak about the role sport plays in Pope's practice, his ealry childhood memories of sport within in his family and the wider community and the importance of play as a means to creativity and freedom. Carreau by Tom Pope ran from July 08 to 24th, 2022 at  COLDENS Project Space & Gallery, Saint Leonards, UK.