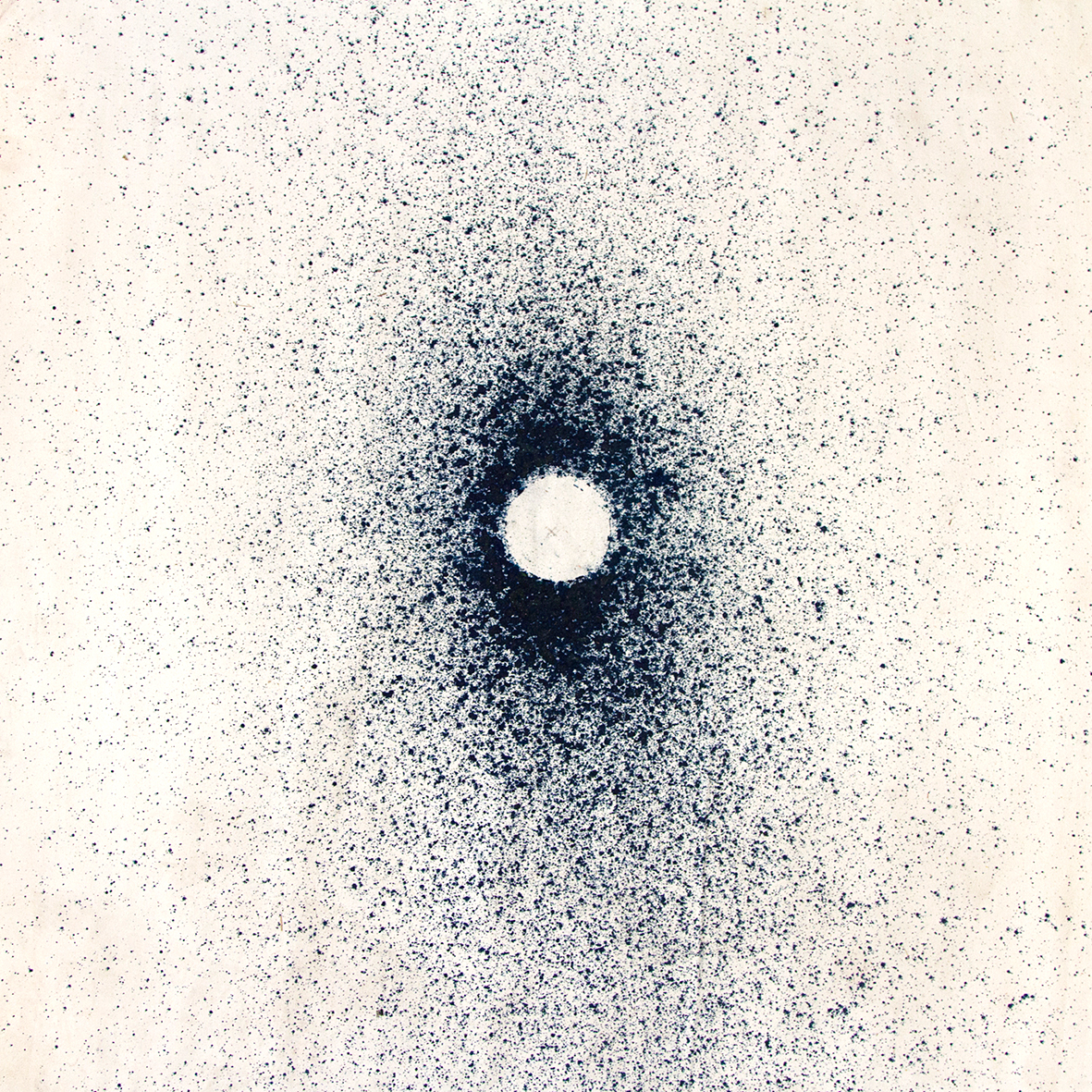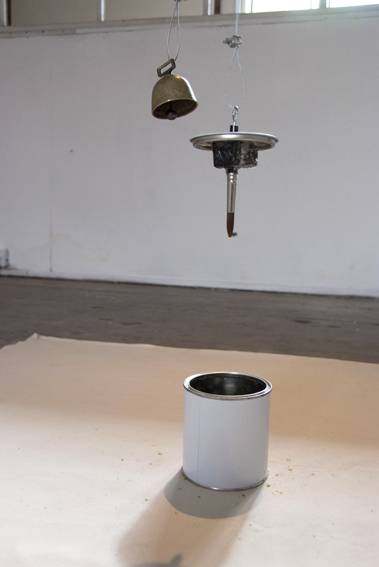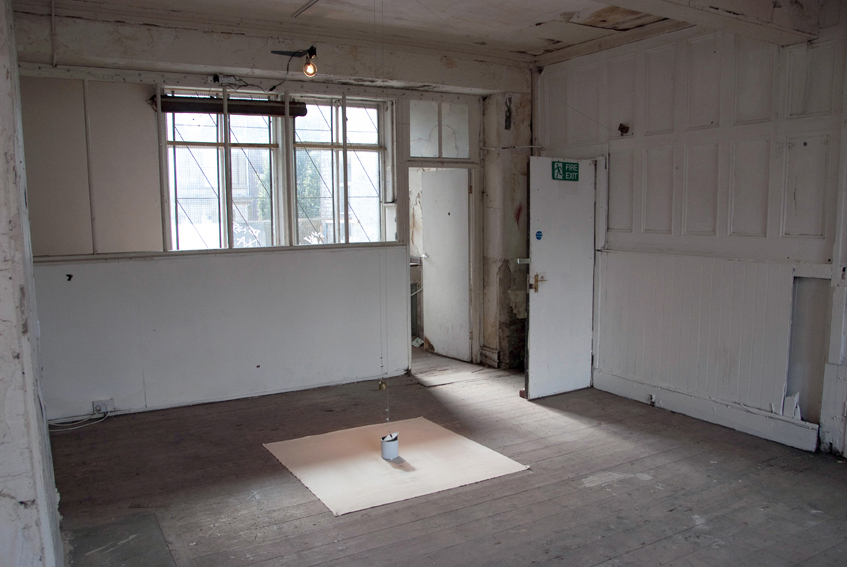 Built Out of Yesterday's News
The interior network of doors in the gallery provides a framework for the production of a work in which the site visitor unconsciously performs and participates in the creation of a photograph.
A brush inserted in a tin of cyanotype solution is connected to a door, elsewhere in the gallery as this door is opened, unbeknown to the visitor, the paintbrush is pulled from the tin splattering the solution over the canvas. Upon the Cyanotype solution drying, it begins to slowly react with UV light and turn blue. The audience will participate in the creation of the photograph by recording their presence in the space. Yet due to the prolonged time for the photographic reaction to fully take place, they will only be able to view the developed cyanotype solution disseminated by the previous days participants.
Album, group exhibition curated by Morgan Quaintance, Wolstenholme Creative Space, Liverpool